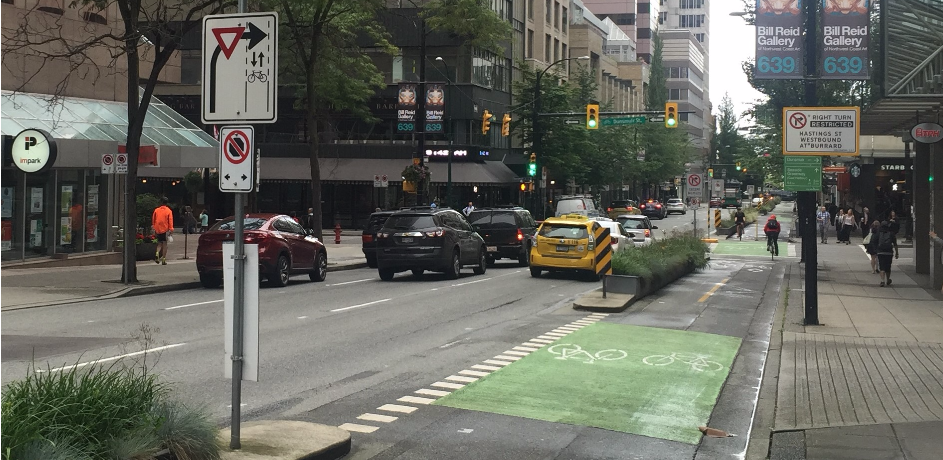 Lisa Young, Senior Principal and Owner of TransLink Consulting, LLC has almost 20 years of professional experience in transportation planning and analysis. Her background encompasses management of a variety of transportation planning, engineering, and community development activities. Her experience includes alternatives analysis for multi-modal transportation corridors, site planning and access analysis, parking and demand models for specialized uses and studies, transportation studies for environmental documents, technical analyses for motorized and non-motorized activities, and developing implementation plans with public and private funding resources. She has worked extensively in facilitating citizen and agency involvement in planning activities.
Recent projects:
Metro Gender Action Plan

Metro Coordinated Plan Update

Metro Sepulveda Transit Corridor Project

Metro Arterial Performance Measurement Pilot

Metro North Hollywood to Pasadena Bus Rapid Transit Draft EIR

Metro Los Angeles-Glendale-Burbank Corrdior Feasibility Study

Metro Vermont Transit Corridor South Bay Ext. Feasibility Study

Metro Rail-to-River Segment B Alternative Analysis

Metro Orange Line Speed Evaluation Study

Metro Orange Line Grade Separation Analysis and Operational Improvements Technical Study

Metro West Santa Ana Branch/Eastside Phase 2 Connection Study

Metro West Santa Ana Branch Transit Corridor Environmental Study

Metro Eastside Phase 2 DEIS/EIR Technical Studies

Metro Environmental On-Call

Metrolink Planning On-Call Services

SGVCOG Transit Feasibility Study

California High Speed Rail - Palmdale to Burbank Segment DEIS/EIR
Charlotte Moves Strategic Mobility Plan
CRTPO Planning On-Call
CATS Silver Line Rail Trail Study
CATS Silver Line TOD Study
Charlotte Safe Routes to School Plan
Recent clients:
Southern California Association of Governments (SCAG)

Los Angeles County Metropolitan Transportation Authority (Metro)

Metrolink (SCRRA)

Los Angeles County Department of Public Works (LADPW)

Foothill Extension Authority

Orange County Transportation Authority (OCTA)

California High Speed Rail Authority

Metropolitan Transportation Commission (MTC)

California Cities of Redondo Beach, Anaheim, Chino Hills, La Mesa, Malibu, Santa Monica, West Hollywood, Whittier
Charlotte Area Transit System (CATS)
City of Charlotte
Charlotte Regional Transportation Planning Organization (CRTPO)
Yolanda DeLong is a Principal Transportation Planner with over 16 years of experience as a project manager and transportation planner performing transit, highway, and land development projects. Her experience includes corridor studies, multimodal studies, environmental studies, travel demand modeling, model validation studies, and transportation impact studies.